Rental studio Bordeaux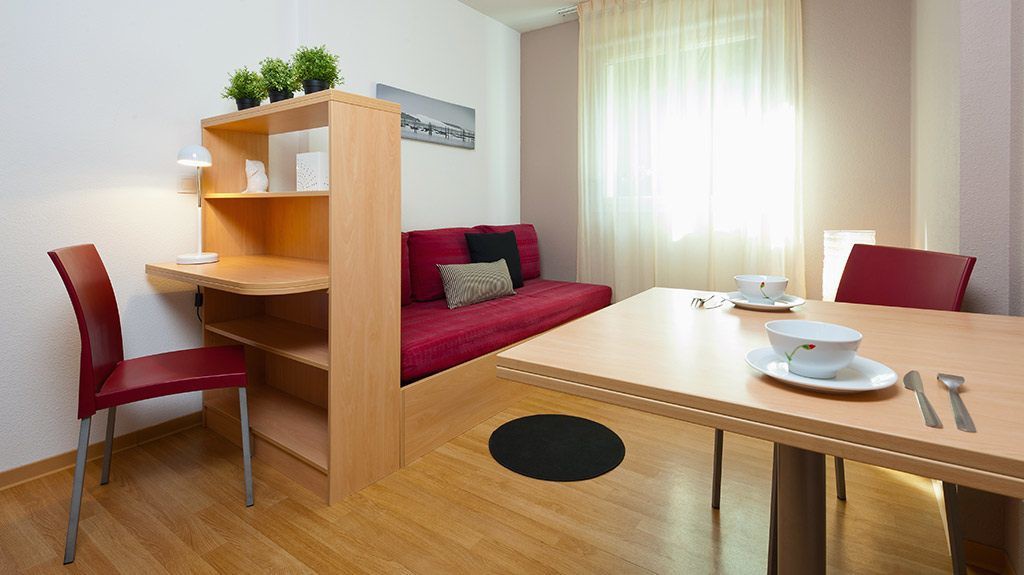 What's better than a furnished apartment in Bordeaux? No waste of time to buy furniture, to move all your belongings…
Study'O is made for you: Our Study'O residence Bordeaux Garonne offers the choice among 120 apartments, your rental studio in Bordeaux, carefully furnished and decorated.
You can choose the size of your accommodation: from 19 to 36 m², choose the apartment that suits you most.
A dedicated team is present on-site, so that your relocation into your rental studio in Bordeaux and your integration in the residence will take place under the best circumstances. We offer a wide range of services and conveniences à la carte: household, laundry self-service, linen rental, or yet car parks…
Our Study'O residence Bordeaux Garonne is ideally located, close to the schools of Bordeaux Chartrons, to a tram stop (stop Achard) and to the new place to be for students in Bordeaux.
All our studio rentals in Bordeaux offer a kitchenette, a sofa bed (140 x 190cm), a desk area, bathroom with shower and toilet, and a broadband Internet connection to make you feel at home as soon as you move in.
Don't wait any longer and fill out your inscription on-line now, to get your studio rental in Bordeaux as soon as possible!