Studio Bordeaux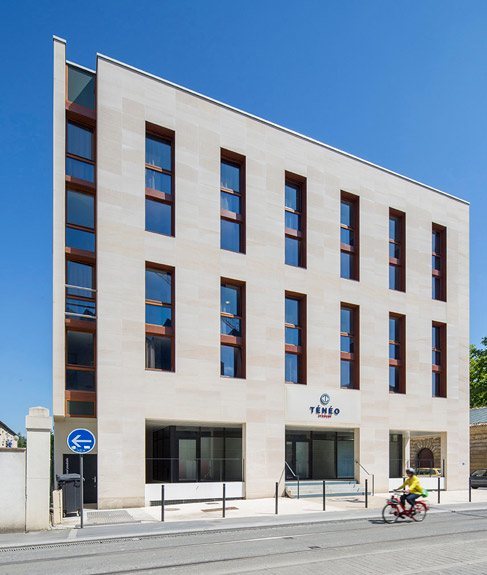 Are you looking for a studio in Bordeaux to fulfil your wish to study in this city?
Study 'O makes it easy, by proposing you to move into its Study'O Bordeaux Garonne residence. you can choose among 120 studios in Bordeaux all carefully furnished and decorated for maximum comfort.
For your studio in Bordeaux, you can choose between different apartments, ranging from 23 m² up to 36 m².
Many advantages and à la carte services will be offered: cleaning, linen rental, laundry self-service but also car parks…
A dedicated team will be present in our residence to meet all your daily needs. Our reception is open on Mondays from 8:30 AM to 1: 30 PM on Tuesday from 2:45 to 5:45 PM, on Wednesday and Thursday from 8:30 AM to 1:30 PM and from 2:45 to 5:45 PM, and on Friday from 8:30 AM to 12:30 PM and from 2 to 5 PM. 
Do not hesitate anymore and pre-book now your studio in Bordeaux via our website https://www.studyoresidences.fr/.